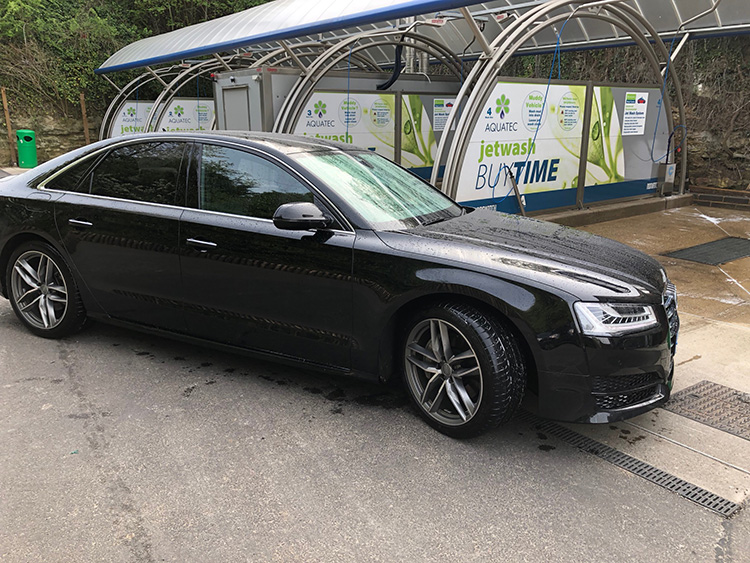 Amazing new jet washes now open!
Our state of the art Aquatec Wash Centre is back up and running with four brand new Ariateh car washes – for a brilliant clean and shine.
Buy Time
CASH: £2 buys 4 minutes of washing (minimum unit £1). Accepts £2, £1, 50p, 20p and 10p coins
READY2WASH APP: £2 buys 5 minutes.
Download App and login to R2W account below:

Watch this video showing how to download the app and how to top up and use R2W

EURO KEY FOB: £2 buys 5 minutes – top up in the shop

A typical complete wash & finish is £3 – £5 depending on your vehicle
---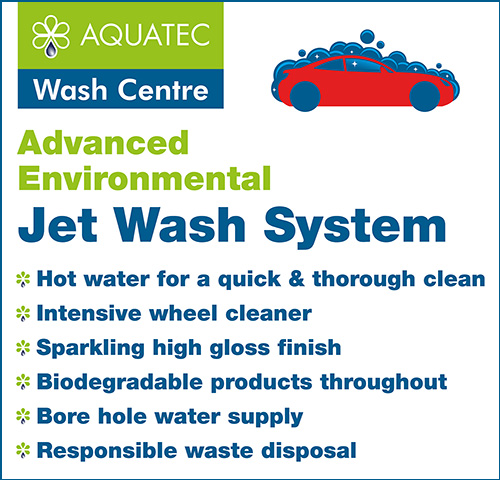 Our effective biodegradable cleaning products have near neutral PH, to benefit the environment and you, but please take care applying them.
The water you are using comes from our own bore hole.
Please Note:
At the moment you will have to make your way around our new storage unit, reception area and office building which is under construction and will open later this year.
Opening hours:
Monday – Sunday 7am – 8pm