Parkfoot shop and forecourt remain open 24 hours a day. Strict measures are in place to stop the spread of Coronavirus.
6am – 9am: open to elderly people, NHS staff and Key Workers
9am – 5pm: open to all
5pm – 6am: open to elderly people, NHS staff and Key Workers
Consider using our No Contact Order Service by clicking here.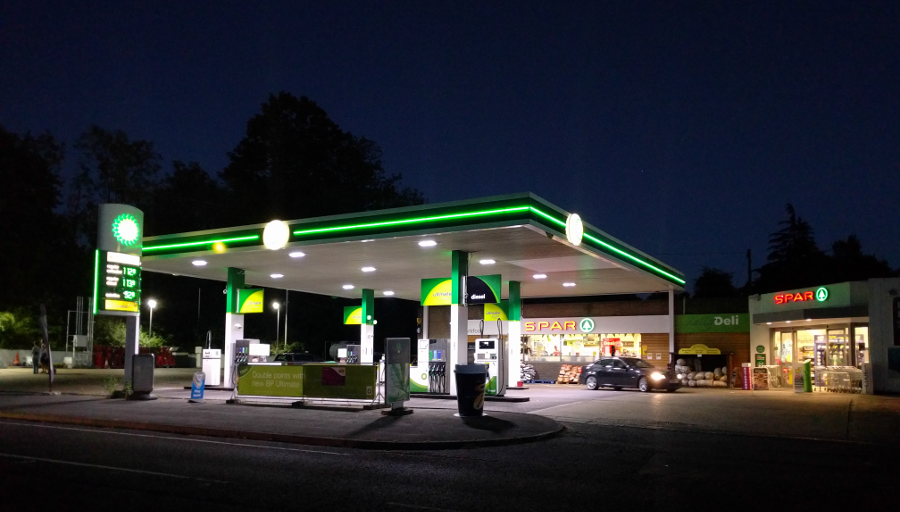 Our forecourt has four double-sided pump islands with 40 nozzles and a specialised high-pressure diesel pump for lorries. BP's new Ultimate Active Fuels are designed to enhance the performance of your engine and keep it clean, which can mean more miles per litre of fuel.

Opening hours
We are open all day, every day – 24 hours – we never close, not even for Christmas!

Dirt-busting ACTIVE technology
New BP Ultimate Diesel and Unleaded with ACTIVE technology are our best ever dirt-busting fuels for diesel and petrol engines. It starts working from the first fill, helping to remove the dirt in your engine and to stop it coming back. With ongoing use, new BP Ultimate Fuel with ACTIVE technology helps to keep your engine running smoothly and efficiently, and helps reduce the risk of unplanned maintenance or break downs.
Up to 21 more miles per tank* (engines tested in dirty vs clean condition; in dirty condition expected miles per tank 391 (petrol) or 516 (diesel); for Ultimate Unleaded vs RON95. Benefits may vary due to factors including vehicle condition and driving style.)
To read more about these exciting new advances in fuel technology, visit the BP website.
Forecourt Extras
We have gloves and paper towels available to mop up spillage and keep your hands odour free and don't forget that our outdoor sales and services include:
Red diesel
LPG
Cash machine
Seasoned logs
Coal and Charcoal
Screen wash & Anti-freeze
Pet bedding from a local supplier
and parking for you to pop in and shop!