About Parkfoot
Latest news
Parkfoot Sponsor England Women's Rugby Player

Parkfoot are proud to sponsor Rosie Galligan, England Rugby Player. Rosie worked for Parkfoot before she reached the big time and is seen here clinching the deal with Parkfoot Managing Director, David Charman.
Aylesford Ladies Football Club

Parkfoot is also sponsoring local football and here are the Aylesford Ladies FC in their new kit featuring our West Malling Butchers at Parkfoot logo. Good luck team – hope you have a great season and the kit brings you luck. We're always happy to be putting something back into the local community we have served for three generations.
Parkfoot Supporting Local Scout Group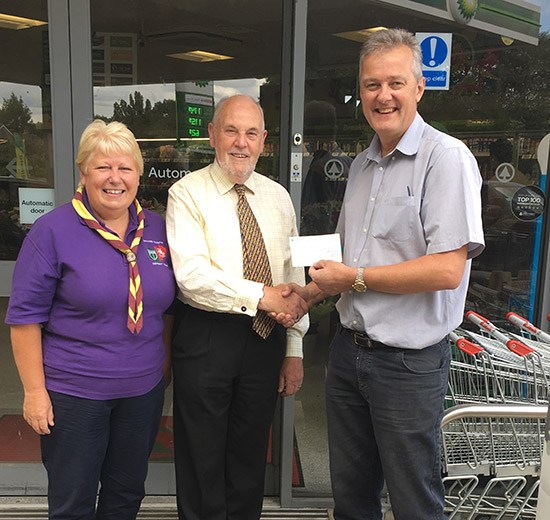 Our managing Director, David Charman, handing a cheque for £300 to local West Malling District Scout group to improve their campsite at Comp Wood. All the money raised at Parkfoot from selling carrier bags for 5p goes to local and national charities, including schools, community groups, Save the Children and Marie Curie.
---
BP Voice of the Customer report
Thank you to all our customers for fantastic feedback to BP – their Voice of the Customer report for June, shows high levels of satisfaction with Parkfoot and no negatives! Download the PDF
---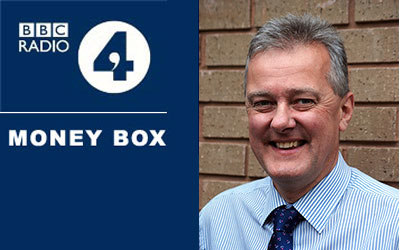 Managing Director, David Charman, talks about our new electronic pricing system on BBC Radio 4 Money Box. Listen to it here: http://www.bbc.co.uk/programmes/b08wm8zt
---
Parkfoot and its customers are proud to feature prominently in this latest advert from Tchibo. David our Managing Director gets a word or two in, as well! We regulary receive great feedback about our 100% arabica freshly-ground Tchibo coffee – that's why we put in a second machine.
Awards
Since we re-developed our convenience store in 2013, we have been quietly gaining a national and international reputation! "The last three years have been beyond our wildest expectations," said managing director David Charman, who is the grandson of Sonnie Charman, the founder of the business back in 1948.
What was once the family house was demolished three years ago to make way for a state of the art Spar convenience store, incorporating a butchery; an in-store bakery providing hot food; an award-winning off-licence and many locally-sourced products.
---
Living Wage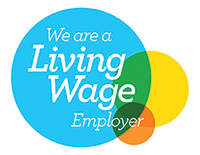 Parkfoot has been a Living Wage Employer since 2013, although we had been operating the Living Wage policy before that, having been made aware of it by one of our Directors in 2010, and our ethos since the business began in 1947 has been to take care of our employees and share our success. Some members of staff have been with us for over 30 years. We think we were the first petrol station in the UK to pay the Living Wage to all our 37 employees.

---
Local community and charity events

Parkfoot has always believed in supporting local schools, events and charities. Recently we have:
sponsored Rosie Galligan, England Rugby player, who used to work with us
paid for kit for Aylesford Ladies' Football Club
supported Offham May Day and school with donation of coconuts
provided raffle prizes for Friends of Birling All Saints; Leybourne School; Leybourne Chase school; West Kent Football Club and the Little Stars Pre-School
donated £300 to local West Malling District Scout group to improve their campsite at Comp Wood
handed over a cheque for £1600 to the NSPCC – money raised from charging 5p for plastic bags
collected hundreds of pounds for Kent Air Ambulance and Heart of Kent Hospice in our collection boxes at the tills
supported fund-raising by supplying Leybourne Grange Riding Centre for the disabled with a raffle prize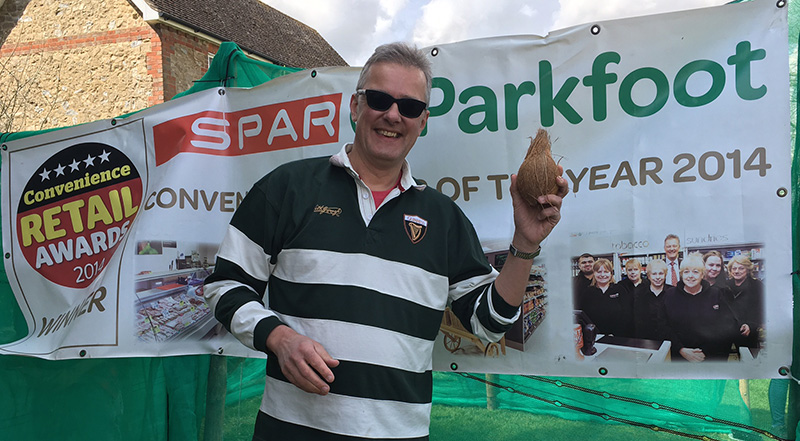 A short history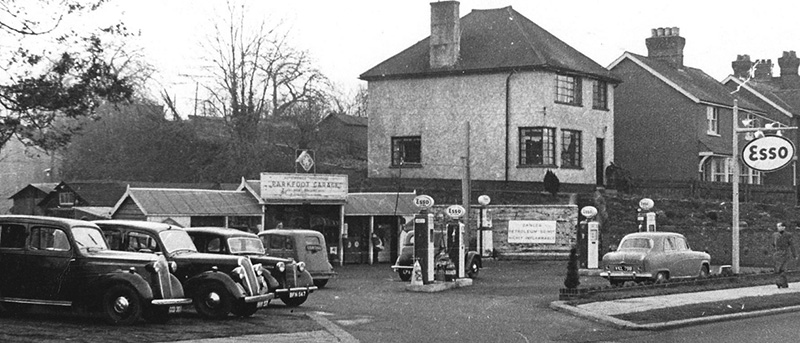 Parkfoot Garage was bought by Sonnie Charman in 1948. Spotting the potential of this petrol station on the main A20 to London, he sold up his small garage in Sutton Valence and took over Parkfoot – so named because it stood in a Kent rag-stone quarry at the foot of Leybourne Park.

---
What people have said about Parkfoot
"This place is open 24/7 and is a life saver when most other places are shut, even open on Christmas Day which helped me pull off Christmas dinner without a hitch. Well done to all those who manned the store. Old fashioned service that seems to get better each year." Robert.
"Brilliant selection on the meat counter. Always get my meat for Sunday lunch here." Stacey.
"No1 place in town, from fuel to papers, drink to food. You need it they've got it. I would recommend Parkfoot Garage to everybody." Michelle.
So if you need to fill up your car or your freezer; buy fresh fruit and vegetables; choose some deliciously-fresh meat or fish; grab a loaf or some pastry treats; make use of the car washes or jet washes; pick up your favourite Cook frozen meal or browse the extensive off licence for speciality beers; local wines, sparkling wines or spirits (many on special offer), make sure you head to Parkfoot!