The Blog
30 October 2017
We've hidden 10 spooky Halloween items in this clip, can you spot them all? They're all available at Parkfoot as well as much, much more! Have a great #ParkfootHalloween and watch out for the suprise at the end!

---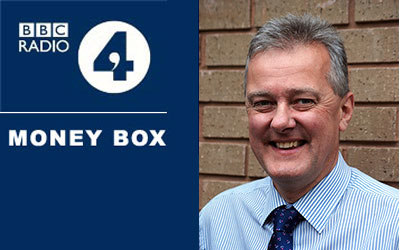 Managing Director, David Charman, talks about our new electronic pricing system on BBC Radio 4 Money Box. Listen to it here: http://www.bbc.co.uk/programmes/b08wm8zt
Parkfoot gets highest score ever!
Shop Doctor has visited secretly again and not only did we get our highest score ever, it's the highest ever awarded in the UK!  Read the review in Forecourt Trader here.
---
Local meat
A number of people have been in contact to ask about our meat supply and whether it is truly local, so I thought I'd write a blog post about it. Thank you to everyone who has enquired for your interest and for giving me the opportunity to explain the choices we have made at Parkfoot.
Since we redeveloped our site and built our award-winning convenience store three years ago, our business has changed dramatically. The emphasis for the whole site is now focussed on local supply and sourcing products from smaller "cottage industry" suppliers, though not necessarily local. We sell a craft ale brewed less than 1 mile away but also some excellent ales from tiny micro-breweries in the Midlands.
I think it is important to know that in the supermarket and convenience store world, the word "local" can mean many different things (eg: 'within two counties' counts as "local" in some
instances and 'reared locally for the last three weeks' can, too).
With regards to our butchery, it became apparent right from the start that, although we aspired to source all of our meat locally, this would not be feasible as their availability all year round is not assured.
We chose, therefore, to use two Kent-based wholesalers to supply us who are the professionals of the meat industry, able to balance quality and price, which are the two most important things for our customers. One of these wholesalers supplies the Cook kitchen with all their meat – you maybe aware of their excellent frozen ready meals which we sell in our store?
What this means in reality is that there are times when we can sell Romney Marsh lambs and other times when lambs from Wales are a better quality and better price. A good example of when we only sell a local product is our Kentish turkeys for Christmas. These are award-winning, traditionally-reared and of the highest quality. For that reason, they sell to other retailers across London and the South East.
At the present time, our beef mainly comes from Ireland because it is good value and excellent quality. However, some of our customers specifically ask us to get Scottish beef and we can do so. Our sausages are made just up the road at Meopham, using mostly our own pork trim.
Currently, our chicken breast comes from Belgium. Now, we are very clear about this to our customers, many of whom take advantage of buying 5kg at a time because this product is superior to anything else in the market place. We can get British chicken for any customer who requests it.
What I believe we can give you that the supermarkets can't is full traceability. Our fish supplier tells us the day the fish was landed, where it was caught and the name of the boat. We will always be open and honest about the origin of our products. We have to declare to the Health and Hygiene Department of Tonbridge and Malling Borough Council who our suppliers of meat are, so you can be confident that their practises comply with Food Safety and Quality rules.
I believe that the combination of our suppliers and our overall leaning towards quality rather than price mean that our meat comes from animals raised in good conditions and slaughtered humanely. I
have personally visited several of our suppliers and our mainwholesaler to see the whole process in action and been satisfied with their business ethics.
As an aside, we always sell rocket salad grown in Offham; and during the season we have strawberries from Lowes farm in Mereworth (who supply Wimbledon). We have bought eggs from Fairseat for over 30 years and have many other local products in store, including wine.
In summary, we will always be able to tell you where any butchery product came from and, if you specifically want a local or British product, we will endeavour to get it for you.
In the meantime, I invite you to try some of the delicious sausages from our range so that you can taste the difference between hand-made and mass-produced sausages, (we also make our own steak burgers).
Parkfoot is a local family business, with loyal well-paid staff, (all our staff are paid at a higher rate than the current Living Wage) and we prides ourselves on good customer service, so we'd love your feedback and requests. Do visit our Facebook page (Parkfoot Garage) or come in and talk to any of my staff or to me.
David Charman
Managing Director
October 2016

Read some thoughts from David Charman in the Forecourt Trader online magazine
---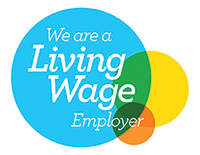 Watch a video where Mary, one of our members of staff, tells us what a difference the Living Wage makes to her as a single parent.