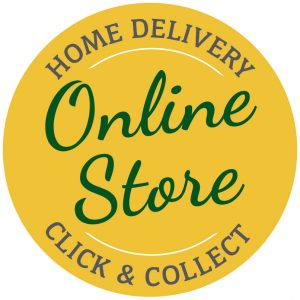 Welcome to the
Parkfoot Home Delivery and Collection Service
A local service for local customers, created for safe shopping during lockdown and set to continue afterwards as a new way of shopping at Parkfoot.
FREE DELIVERY UNTIL 31 AUGUST
---
Parkfoot's Home Delivery & Collection service allows you to shop from the safety of your home and either receive a delivery the next day (or your chosen day) or collect from our site without getting out of your car. This No-Contact scheme keeps us all safe from transmitting coronavirus.
---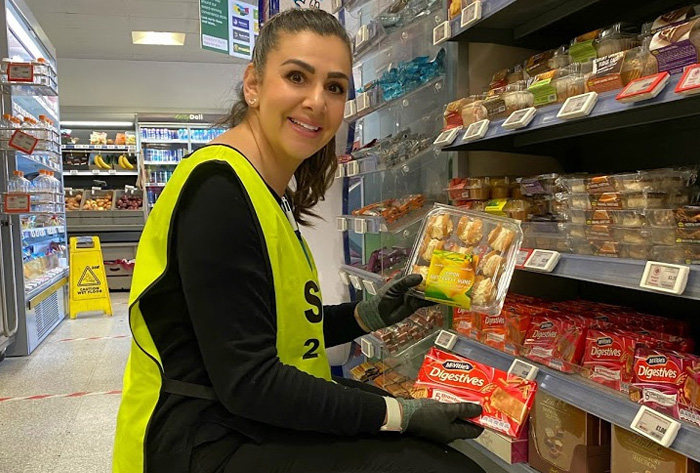 Check out our Browse section for products you'd like to order.
Fill in the order form by clicking on the Order button above.
Confirm if you would like a delivery or collection and which day you would like your order. Remember delivery is free until the 31st August.
Your invoice will be sent to you by email when we have picked your order.
Your order is then ready for you to collect or have delivered free. Pay by Credit/Debit Card online or over the phone. We are sorry but we cannot accept Cash or Cheque payments.
If you have any questions please call Sara on 01732 840000 select Extension 1
We look forward to receiving your orders!
Put an * beside any products you would not wish us to substitute if they are not available.
By putting items in the correct boxes in the Order Form you will help the pickers to shop accurately for you.
See below for a map of the store and the Headings of the boxes on the order form (they are also in the categories in the Browse section).
---
Delivery & Collection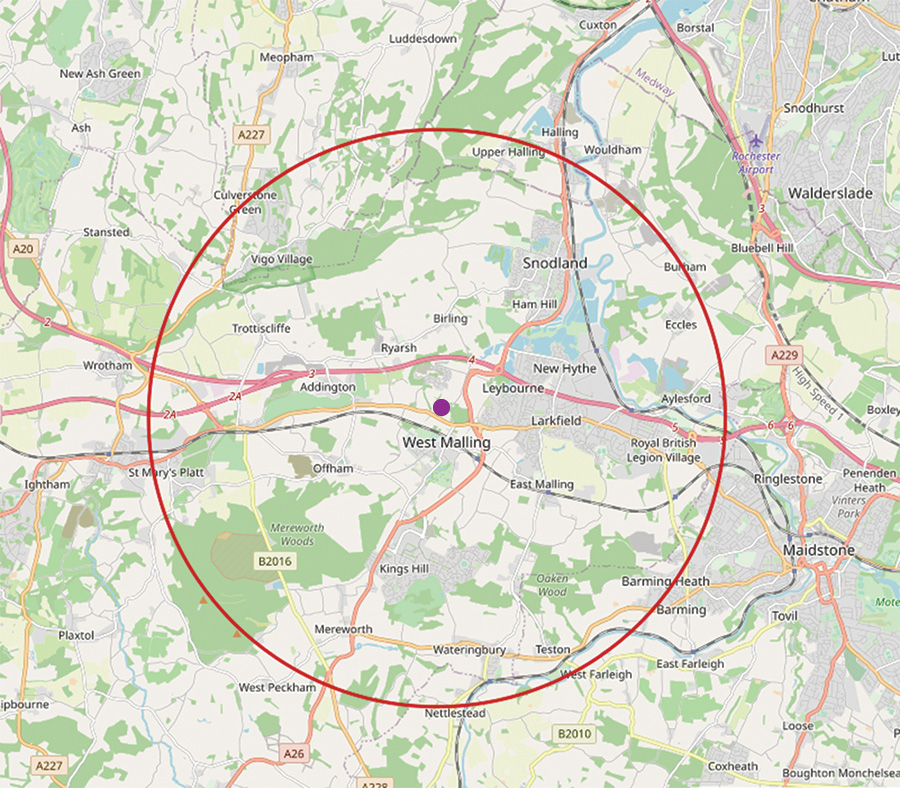 Our Delivery Service covers a four-mile radius around our site and costs £3. If you think you fall just outside the area, do give us a ring 01732 840000 Extension 1, to check if we are able to deliver or send an email to orders@parkfoot.net.
We are offering a free delivery service to existing customers who are vulnerable and unable to leave their homes.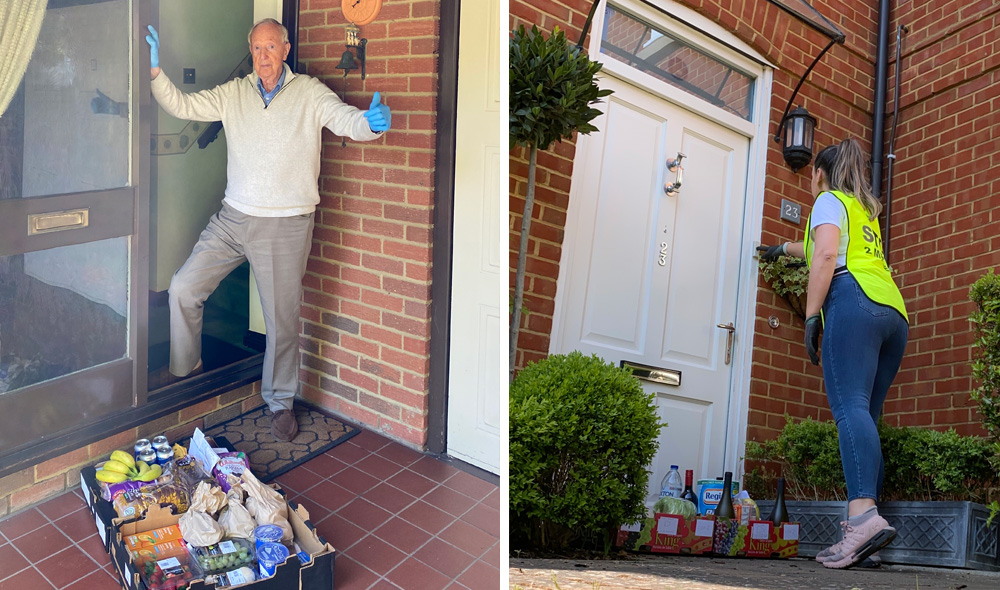 ---
The price you pay for your goods is the same as in our shop and we have not raised those prices during the pandemic, except where we have managed to source very scarce items at a much higher price to ourselves.
---
Product Categories and Store Map
Outdoor Items(charcoal, wood, newspapers, large packs pet bedding)
Cold soft drinks (packs & individual) and sandwiches
Fruit and vegetables
Chilled and frozen Goods (Milk, cream, Tonight's Tea, ready meals, cooked meat packs, cheese, butter, spreads, juices, Cook food, chips, ice)
Butchery (full range) including South African products
Freshly-squeezed orange juice
Flowers and boxed chocolates
Cakes & Bread (longlife and freshly baked)
Jars, tins & dried goods (pasta, rice, coffee, tea, breakfast cereals, biscuits, nuts, crisps, dried herbs)
Home baking (eggs, flour)
Household (toilet rolls, kitchen roll)
Pet Food
Off Licence (including large format mixers and large crisps and snack bags)
Hot food, salads and made-to order sandwiches
Health (pharmacy; soaps; deodorant; toothpaste; shaving; household cleaning & washing)
Baby Food and Nappies
Confectionery
Tobacco, e-cigarettes, stamps and spirits
* Please note, it is not possible to include Gas canisters in your order. Sorry
---
Feedback From Our Customers
We love you guys and despite not being as local (still fairly close) we have used your collection service which is fantastic. And we will pop another order in soon. Thank you!
I think you've always been a fantastic place to cover everyone's needs, even more so in this truly heartbreaking time. Hope you and are staff stay safe.
Parkfoot has always been bloody brilliant, we have been buying our meat from here for ages, and we have been really impressed with how Parkfoot has responded to this crisis. Profiteering??? No way. Supporting the local community??? Absolutely. Thank you, you are all awesome. Xx
We are very grateful for the wonderful service you are offering with collection. I am shopping for us & my 81yr old Dad. So many people appreciate what you are doing. Thank you all.
Well we all think you're a bloody brilliant business. The shop is brilliant, produce great and your staff are the friendliest most helpful team. All of this was true before lockdown and remains even truer now.
Your support, communication and service has been incredible. You are serving your community and beyond and I for one thank you so much.
You have set in place a great system to serve the local community as you have always done. The 'regulars' know your worth and we are grateful for everything. We will continue to support you and hopefully give you and your staff a smile in return!
My grandfather-in-law used to sing your praises from when he lived in Trottiscliffe years ago and we are doing the same now. We are so lucky to have you and think you have done above and beyond what most would have expected. Thank you so much for providing such a vital service to us, we are hugely grateful and feel so lucky to be local to you. Bravo Parkfoot
Used this service yesterday as we are in isolation and it ran like clockwork! A massive thank you to all your team for their amazing work.
First click and collect today. Was a brilliant service. Received what we asked for and the meat is fantastic! Will definitely do it again
Been amazing during these difficult times, thank you to all the wonderful staff for all your hard work
This service is fantastic. Very impressed with everything you've done for staff, customers and generally setting a good example to the community with your videos. You should all be really proud of yourself.
Put a order in for collection this morning, was ready by 5pm lots of fresh fruit and veg plus everything else we needed fantastic service we use as our local garage anyway but even better now they offer the collect service in these tough times and being heavily pregnant we can't fault Parkfoot!!
Parkfoot are a fabulous team who are going out on a limb to support our community during the lockdown. Brilliant service and great job in keeping the shelves stocked up. Thank you
---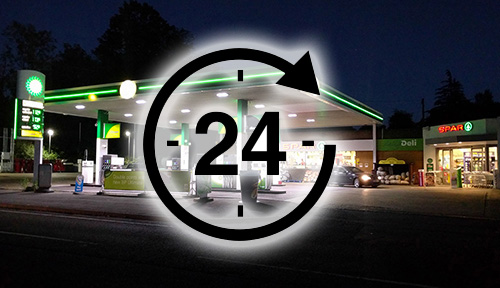 The shop is still open 24 HOURS a day
with strict protocols in place to keep everyone safe.
Read about those here
. The shop is not open for browsing. Shoppers are asked to bring a list and shop as efficiently as possible.