Below is the range of butchery products that we have available at West Malling Butchers at Parkfoot. This is just a guide and we cannot guarantee that all of these products are always available in the store.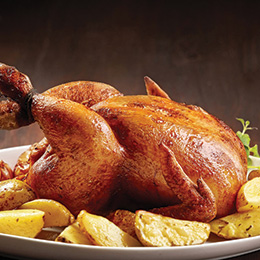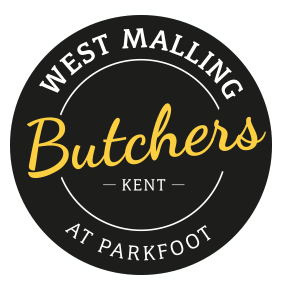 AGED BEEF
Rib of beef
Cote de boeuf
T-bone steaks 28 day aged
BACON
Back bacon
Streaky bacon
Dry-cured back bacon
BARBECUE
Hand-made Burgers
hand-made Sausages
Hand-made Kebabs
Marinade sauces for chicken, chops etc (on request) : Chinese Char Siu; Maple; Italian; Hot and Spicy or Tangy Sweet Chilli; Garden Mint; Lemon & Pepper; Garlic & Butter, Tikka Tandoor and Sticky BBQ.
BEEF ROASTING JOINTS
Topside
Sirloin
Rib
Also available: oxtail
BEEF STEAKS
Fillet
Sirloin
Rib-eye
Rump
GAMMON AND HAM
Honey roast ham
Plain ham
LAMB
Leg
Shoulder
Loin (boned and rolled)
Lamb mince
Chops
PORK
Leg
Rolled leg
Shoulder
Rolled shoulder
Loin
Rolled loin
Chops
Diced
POULTRY AND DUCK
Whole chicken
Chicken pieces
Whole duck
Duck breasts
SAUSAGES
Sausage meat
GF sausages
Sausages: Plain; Cumberland; Pork and Leek; Kentish Hop; Old English; Rudolph's Revenge; Lincolnshire; Cracked Black Pepper; Hog Roast; Minted Lamb and Beef & Tomato.