Parkfoot shop and forecourt remain open 24 hours a day. Strict measures are in place to stop the spread of Coronavirus.
6am – 9am: open to elderly people, NHS staff and Key Workers
9am – 5pm: open to all
5pm – 6am: open to elderly people, NHS staff and Key Workers
Consider using our No Contact Order Service by clicking here.
Parkfoot joined forces with Spar back in 1999 and with the redevelopment of our store in 2013, we won
Best Convenience Store in the UK
and came a narrow second in the global awards, not to mention
Best Chilled Food Display in UK
;
Best Customer Service in UK
and
Best Independent Retailer
. Between us we have built a shop that is determined to deliver what you want.
In 2016 we won Best Site in London and the South East for an unprecedented 4th year running. We are developing our local products range and we have an extensive Gluten Free range as well as South African products and American products. We have extended both our Cook frozen meals range and our Greengrocery with fresh fruit and vegetables available 24hours a day.
"It's like the Harrods of garages." said one customer. We hope that we go that little bit further and offer as wide a range as possible to our loyal customers. We don't have a Candlestick Maker yet, but we do have an instore Butcher and Baker and an well-stocked Off-Licence.

THIS WEEK'S SPECIAL
Weekly specials will be back at Parkfoot after the lockdown is lifted and normal supplies are available.
Customer Service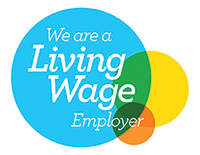 Of all the awards, the one we prize the most is the recognition for our Customer Service: many of our staff have been with us for years, even decades! Often two generations of the same family are serving side by side. Our staff are local, they know our regular customers and they want to offer you the best possible service. We are a Living Wage employer and believe in sharing our success with the whole team.
Opening hours
Our shop is open all day, every day – 24 hours – we never close, not even for Christmas!
So we're always here when you need that emergency product; when you discover the cupboard is bare or you've run out of something – pop to Parkfoot – any time of the day or night and you'll get a warm welcome.

Products and services
We have a huge range of products including all the essentials you'd expect from a convenience store and some surprising extras, too! Our partnership with Spar allows us to offer you weekly discounts and special prices on a range of goods.
At Parkfoot, you can:
• use the free cash withdrawals machine
• buy charcoal, seasoned logs, coal and paraffin
• get a cup of freshly ground Tchibo coffee, or tea or chocolate if you prefer
• take advantage of our seasonal displays of Easter eggs, Christmas chocolate, flowers and more
• get essential car accessories for your vehicle or journey
• buy a lottery or health lottery ticket or scratch cards
• shop for your everyday groceries and household products
• stock up on food, bedding and other pet products
• browse our extensive fruit and vegetable green grocery section
• find a gift or snack in our confectionery section (plus cards and gift wrap for all occasions)
• ask for your preferred tobacco products or gum or e-cigarettes
• buy delicious cakes from renowned bakers such as Devon Cakes or Fatherson Bakery
• find the pharmacy product you need
• grab your daily newspaper or magazine
• choose a bouquet of flowers for someone you love (it might be yourself!)
• treat yourself to a fabulous home-cooked Cook meal from our freezers
• find ready meals, dairy, cheese and cold meats in our state of the art chilled section
• need lunch? Crisps, salads and sandwiches are available
• fancy something tasty? Biltongs dried meat products.
• Quench your thirst with our impressive range of soft drinks and juices