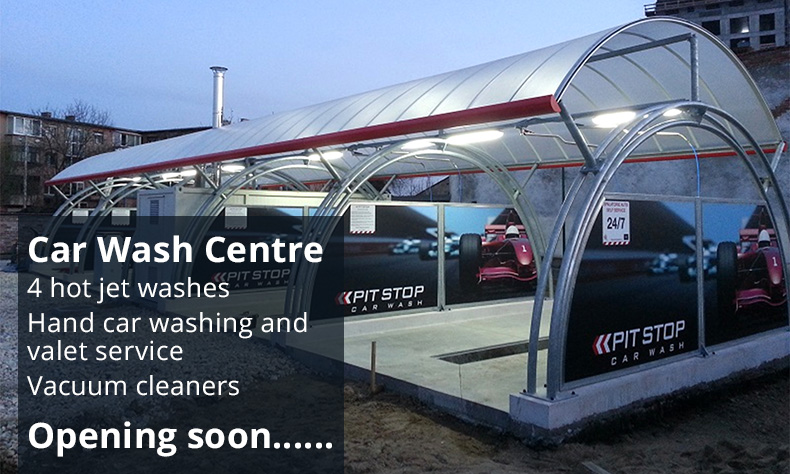 Exciting news! Our Car Wash Centre is undergoing a major update in August and September 2017. In the autumn we will re-open with FOUR state of the art covered Adriateh jet washes that features hot water and underfloor heating!
We will be replacing our roll-over car washes with a hand car wash & valet service while you shop. The Car Wash Centre will have a comfy reception office where you can sit and drink a coffee or tea while you wait.
We apologise for any inconvenience while the upgrade takes place, but promise that you'll love the new facilities. We'll publish pictures as the upgrade takes place. This is where the roll over car washes used to be: photo from David.
If you have a Aquatec Loyalty card with some washes left on it, these will all be honoured when the new centre opens in late September/October.
Opening hours:
CURRENTLY CLOSED FOR UPGRADE
Monday – Sunday 8am – 8pm